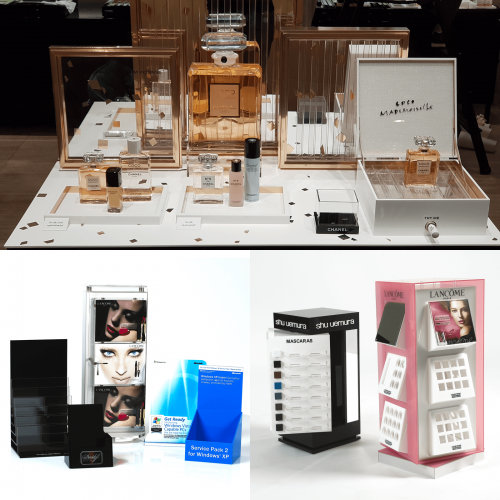 We provide high quality acrylic fabrication work,
costs efficient & high production speed
Our well trained teams possess a broad knowledge of creative design which can also be specifically utilised to cater to customers' requirements
We find it very important to always be able to offer the newest and best fabricating techniques for our customers. We offer every opportunity to serve our customer needs, cost-efficient and unique production in recurring high-quality series work.
D.COHERE CREATION PTE LTD has more than 20 years of experience in professionally fabricating acrylic display
and products. We have both modern machine fabrications and manual fabrications.

Machine Fabrication
We have a very extensive and diverse range of machinery consisting of various machines for all kind of acrylic sheet fabrications.

Manual Fabrication
We provide manual fabrications such as bonding, bending, spray painting, sanding and drilling of acrylic.

Retail – Custom Work
We offer customized acrylic products for all your design and product needs. For home user, retailer, industrial and offices use.

Custom Work
We provide all sort of custom work. Client requirement, ideas and designs are welcome. You name it and we will do it as per your needs.

Office
BLK 1 KAKI BUKIT AVE 3 #04-16,
KB-1 SINGAPORE 416087

Factories
BLK 1 KAKI BUKIT AVE 3 #04-21/22,
KB-1 SINGAPORE 416087